Fontana Nissan Buy Back Sales Event July 4-8
We have allocated $1,000,000
for this sales event to purchase ONLY pre-owned models.
So, from NOW through July 8th we are paying TOP DOLLAR*.
Nobody will pay more for your vehicle.
Even though we are one of the premier Nissan dealers in Southern California, we are low on pre-owned inventory. Current demand for pre-owned Nissan models is much higher than supply, so we need your help! You have two options:
Option #1 - Sell Us Your Car & Leave
If you're not in the market for a new or used vehicle, simply sell us your existing vehicle and we can give you a ride home! No purchase necessary to take advantage of this massive sales event.
Option #2 - Replace Your Car
Go ahead and give us the KEYS to your vehicle and in return, catch the keys to a brand new 2019 Nissan with the possibility of NO MONEY TRADING HANDS! That's right, NO MONEY DOWN is available. We may even be able to keep your payments the SAME or EVEN LESS than what you are currently paying. If you are in the market for a new or used vehicle we are able to find more ways to help maximize the offer for your existing vehicle. A representative can explain this in more detail during your streamlined appointment. Choose from over 400 new & used vehicles here at Fontana Nissan.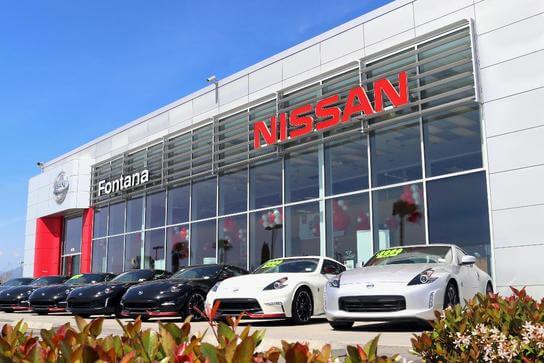 Have Questions?
Fill out this form so that a member of our team can reach out and answer any questions you may have! Scroll down for more details or to book your appointment through our Facebook Event.
During this event, we've created massive MSRP discounts and $0 down lease options, 0% APR financing, or up to $15,498 Off MSRP! As about NO payments for 90 days - we want to earn your business!
This event will fill up fast! Schedule your appointment now through Facebook at https://fb.com/book/FontanaNissan/ or use the form on this page. Please provide your current vehicle Year, Make, and Model so that our pre-owned team is ready for you.
We realize your time is valuable and the team at Fontana Nissan has created a streamlined process for this event. July 4th to July 8th only at Fontana Nissan off the 210 at South Highland Avenue.
At Fontana Nissan, we think car buying should be fun! See our Facebook Event with updates & details.
*Offer based on fair trade-in condition, normal average market value is the basis for value stated. Dollar amount estimated is based on year, make and model of vehicle; based on average of 10,000 miles per year, $.35 per mile in excess. Deductions will apply for damage, reconditioning, excessive wear and tear and above average miles. Your vehicle's specific model may have slightly different equipment & features. Dealer is not responsible for negative equity; negative equity may change finance amount or down payment.
16444 S Highland Ave. Fontana, CA 92336